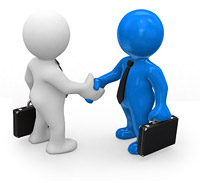 In this section you can find a list of some companies,
reliable partners of ours:
1
Theia Technologies
Theia's new series of lenses gives the viewer an ultra wide field of view without the usual distortion. We are official distributor for these products.
2
N.I.T. New Imaging Technologies
New Imaging Technologies (NIT) aims to provide world class design of CMOS optical and imaging sensors to industrial, research, medical and defense organizations around the globe.
3
SEDECO Vision Components
SEDECO Vision Components®, the specialist in the field of intelligent Smart Cameras for machine vision. A special spirit of innovation pervades our company. We are especially interested in continually developing our products to meet the specific demands of our customers.
4
SmartSurv Vision Systems
The product range of SmartSurv includes not only the development of highly efficient algorithms in the field of smart camera systems, but also the integration of existing and proven products from the traditional satellite and security systems. These traditional techniques can be combined with the most promising technologies to maximize the efficiency of the entire reach.
5
Vision Academy
The Vision Academy was set up as the first and to this day worldwide only end and further educational institution for the industrial image processing in 2001 in Weimar. Our basic concept was developed at the International Technology Days "Integrated Machine Vision" 2001 in Budapest. With this nonproprietary education concept we have been on a run of success for five years. We offer trainings as a young, dynamic growing company for the complete field of the Machine Vision internationally. Our competences are the practically oriented arrangement of Machine Vision know-how.
6
Raytrix GmbH
Raytrix is developer and manufacturer of innovative 4D lightfield cameras and image processing software with incredibly high resolution. Furthermore they develop new computational photography and software products with a straightforward contact to their clients.