Welcome to the World of Lenses.
Lensation provides free of charge consulting about lenses, illumination and optical components. In addition we offer a wide range of optical products.
You're searching products you couldn't find yet? Ask us! What we can't offer you yet, we'll find for you. Name the product specs and the target price – usually we can provide the desired product.
Successful Vision Fair in Stuttgart
We thank all the visitors, customers, dealers and agents for visiting our booth at this year's Vision fair. We hope you thoroughly enjoyed your visit and our hospitality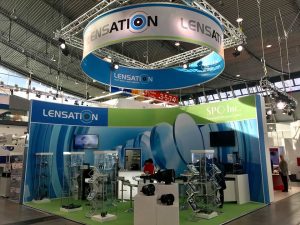 The exhibition was a great success for Lensation and gave us the opportunity to showcase our products which generated a great interest.